" 10 Fantastic Things To Do In Santa Monica."
1. EXPLORE THE SANTA MONICA PIER
This historic beachfront landmark is home to several attractions, including an amusement park and aquarium. Take a stroll along the pier or hop on one of the many rides, from bumper cars to ferries wheels.
With miles of beautiful beaches, it's hard not to take advantage of all that sand and surf. Whether you want to body surf, relax on a lounge chair or take a surfing lesson, Santa Monica has it all!
3. CATCH SOME WAVES AT VENICE BEACH
Just a short bus ride away, Venice Beach is one of Los Angeles' most popular attractions and home to world-famous Muscle Beach! Here you can surf waves like a pro (or just watch others do so) while taking in the lively ambiance along the boardwalk!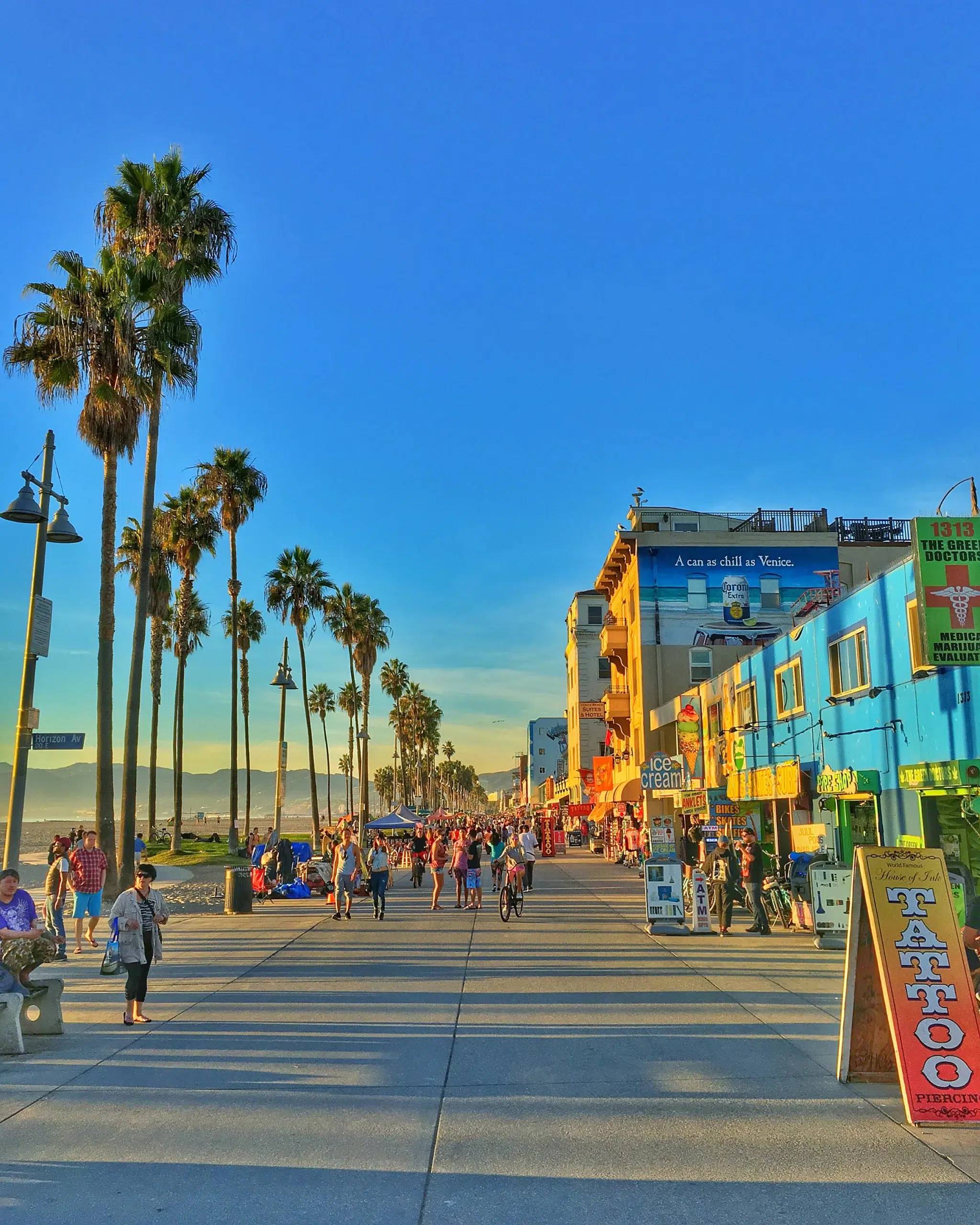 4. SHOP ALONG THIRD STREET PROMENADE
This pedestrian-only shopping destination offers plenty of options with something for everyone—from retail shops and department stores to gourmet restaurants and artisanal coffee houses. Whether it's vintage finds or designer labels you're after, you'll find it all in Santa Monica! Spend an afternoon strolling through Third Street Promenade for an array of boutique stores as well as larger retail chains.
Located near downtown Santa Monica is Bergamot Station, where numerous art galleries feature works by famous and emerging artists from around the world.
6. VISIT & RELAX AT THE PALISADES PARK
Get away from the hustle and bustle of the city and take a leisurely stroll through this breathtaking park that offers sweeping ocean views, lush greenery and more than twenty acres of recreational activities—including tennis courts and jogging trails.
7. CATCH A SHOW AT THE SANTA MONICA PLAYHOUSE
This small theater specializes in presenting plays that focus on social issues as well as musicals and improv comedy show that will keep your entire group entertained!
8. TASTE YOUR WAY THROUGH SANTA MONICA SEAFOOD MARKET & CAFE
Since 1981, they have been serving up fresh seafood sourced daily from local fishermen—and it doesn't get any fresher than this! From their ceviche bar to their creative dishes featuring local organic produce, you won't be disappointed!
9. TOUR LACMA (LOS ANGELES COUNTY MUSEUM OF ART)
With over 120 galleries featuring everything from pre-historic sculptures to modern-day impressionists' artwork, there's something for everyone here at LACMA!
10. EXPERIENCE ARTS & CULTURE AT BERGAMOT STATION
Take some time out of your vacation schedule to explore some art galleries where modern works by both renowned artists and local emerging talent can be admired!