The World is a Book, Travel is the Page-Turner
Growing up, I always had a thirst for adventure and a love for learning new things. I was fascinated by the different cultures, languages, and lifestyles of people from all over the world.
My parents would always tell me, "the world is a book, and travel is the page-turner."
Those words stuck with me, and I knew from a young age that I wanted to see as much of the world as I could.
My first trip abroad was a two-week visit to Europe with my family. I was only 12 years old, but I remember it like it was yesterday. We visited France, Germany, Italy, and Switzerland, and I was in awe of all the beautiful architecture, rich history, and diverse cultures. I was particularly fascinated by the art, food, and fashion in Paris, and I knew that I had to come back one day.
I was also struck by how different life was in Europe compared to my hometown. I saw people riding bikes instead of driving cars, families eating dinner together at outdoor cafes, and streets lined with quaint bookstores and artisan shops. I realized that traveling was not just about seeing new places but also about gaining a new perspective on life.
During my college years, I continued to travel as much as I could. I studied abroad in Spain and spent my summers exploring different countries in Europe. I learned to speak Spanish, immerse myself in local cultures, and appreciate the beauty of different parts of the world. I was also able to make lifelong friends with people from all over the world, which enriched my life in ways I never could have imagined.
After college, I started working in the travel industry, and I quickly realized that it was my calling. I loved helping people plan their trips, and I was passionate about sharing my own travel experiences with others. I also loved learning about new destinations and finding ways to make travel accessible to everyone, regardless of their budget or schedule.
Life-Changing Trip to Africa
One of the most life-changing trips I have taken was to Africa. I went on a safari in Kenya and Tanzania, and I was blown away by the beauty and diversity of the wildlife. I saw elephants, lions, giraffes, and more, and I was amazed at how close I could get to these incredible creatures. I also learned about the challenges facing wildlife and the work being done to protect them.
In addition to the wildlife, I was also struck by the kindness and hospitality of the local people. I stayed in a village in Tanzania and learned about their way of life and culture. I was able to participate in traditional dances, learn about their customs and beliefs, and even help with some community projects. This experience changed my perspective on the world and opened my eyes to the incredible diversity and beauty of our planet.
In my late twenties, I took my first solo trip, and it was one of the best experiences of my life. I traveled to Southeast Asia, and I was amazed at how easy it was to connect with people and immerse myself in local cultures. I met travelers from all over the world, learned about different religions and beliefs, and tried new foods and activities. I also learned to be more independent and confident, and I gained a new appreciation for the world and its people.
Travel has been one of the most important and transformative experiences of my life. It has taught me so much about the world and myself, and it has given me a sense of perspective and appreciation that I couldn't have gotten from anywhere else. It has allowed me to experience different cultures, learn new languages, and make meaningful connections with people from all over the world.
Travel has also opened my eyes to the beauty and fragility of our planet. I have seen the impact of climate change and the loss of wildlife, and I have a deeper appreciation for the importance of preserving the natural world. I believe that travel has the power to change the world, and I am passionate about using my experiences to inspire others to explore and appreciate the world around them.
Looking to the future, I see travel becoming even more accessible and diverse. With advances in technology and transportation, people will be able to explore new places and connect with different cultures in new and exciting ways. I also believe that there will be a greater focus on sustainable and responsible travel, as more people become aware of the impact of tourism on the environment and local communities.
I am excited to be a part of this industry and to continue exploring the world. I know that there is so much more to see and learn, and I am eager to continue turning the pages of this incredible book that is our world.
In conclusion, my love for travel has been a driving force in my life, and I believe that it has the power to enrich and transform people's lives. Whether you are traveling for the first time or the hundredth, I encourage you to embrace the opportunities that travel offers, and to use it to gain a new perspective on the world and yourself. The world truly is a book, and travel is the page-turner that will take you on a journey of a lifetime.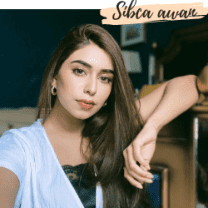 About The Author SIBCA AWAN
"You don't start out writing good stuff. You start out writing crap and thinking it's good stuff, and then gradually you get better at it.
That's why I say one of the most valuable traits is persistence." SIBCA AWAN