Dos and Don'ts of Your Next Airport Trip in Los Angeles
Traveling to the airport in Los Angeles can be a stressful experience for many people. There are many things to think about and plan for, from packing your bags and ensuring you have all your documents to navigating unfamiliar roads and worrying about getting to your flight on time.
One of the most stressful aspects of Los Angeles airport travel is the transport itself. How will you get to the airport? Will you drive your car and have to worry about parking? Will you take a taxi or ride-sharing service and risk getting stuck in traffic or paying exorbitant fees?
One solution to these stressors is to use a professional airport transportation service in Los Angeles, such as RosieTaxiCab. With RosieTaxiCab, you can sit back and relax while a trained and experienced driver gets you to the airport safely and efficiently.
Benefits Of Using Professional Airport Transport in Los Angeles
One of the biggest benefits of using a service like RosieTaxiCab is convenience. You won't have to worry about driving or finding someone to take you, as the company will handle all the logistics for you. All you have to do is book your ride in advance and then show up at the designated pickup location on time.
Another advantage of using RosieTaxiCab is the peace of mind it offers. The company employs only professional drivers who are thoroughly vetted and trained to ensure that you have a safe and comfortable ride. Plus, you won't have to worry about getting lost or stuck in traffic, as the drivers know the best routes to take to get you to the airport on time.
In addition to the convenience and peace of mind that RosieTaxiCab offers, the company also provides competitive pricing in Los Angeles. You can book a ride in advance and know exactly how much it will cost without surprise fees or surge pricing. This can help reduce the financial stress often associated with airport travel.
Overall, using a professional airport transportation service like RosieTaxiCab can help to alleviate some of the stress and anxiety that comes with traveling to the airport. With trained drivers, a convenient booking process, and competitive pricing, you can focus on the more important aspects of your trip and arrive at the airport feeling calm and collected.
Traveling to the airport can be a stressful experience, but following some simple dos and don'ts can make it go smoothly.
Arrive with plenty of time before your flight: It's important to get to the airport and go through the necessary processes before your flight. This includes checking in, going through security, and getting to your gate. Arriving early will also allow for any unforeseen delays or issues that may come up.
Bring your government-issued ID and boarding pass: These are required for security purposes and will be checked multiple times before boarding your flight. Make sure to have them with you always and keep them easily accessible.
Check the Los Angeles airport's website for updates: It's a good idea to check the airport's website before leaving for your trip to stay informed on any updates or changes. This includes information on security wait times, flight delays or cancellations, and terminal changes.
Pack liquids, gels, and aerosols in your checked luggage: To comply with TSA regulations, liquids, gels, and aerosols must be placed in quart-sized bags and your checked luggage. This will make the security process go more smoothly.
Wear comfortable clothing and shoes: You'll likely be doing a lot of walking at the airport, so it's important to wear comfortable clothing and shoes that won't pinch or rub.
Take advantage of airport amenities: Many airports offer lounges, dining options, and shopping to help make your wait more comfortable. Consider taking advantage of these amenities to make your airport experience more enjoyable. 
Bring prohibited items: It's important to familiarize yourself with the list of prohibited items, as bringing any of these items to the airport can result in serious consequences. This list includes items such as weapons and explosives.
Leave your luggage unattended: Not only is leaving your luggage unattended a security risk, but it can also lead to your luggage being lost or stolen. Make sure to keep an eye on your belongings at all times.
Pack valuables in your checked luggage: To prevent valuable items such as jewelry or electronics from being lost or damaged, it's best to keep them with you in your carry-on luggage.
Forget to charge your electronic devices: It's a good idea to ensure your phone, laptop, and other electronic devices are fully charged before heading to the airport. You may need to rely on these devices for entertainment or communication during your trip.
Forget necessary medications: It's important to have any necessary medications with you in case of delays or other unforeseen circumstances. Pack them in your carry-on luggage and keep them easily accessible.
Be rude to airport staff or security personnel: Airport staff and security personnel are there to ensure the safety and smooth operation of the airport. Being rude or disrespectful to them will not get you anywhere and may cause unnecessary delays.
IN CONCLUSION :
By following the above dos and don'ts, you can make your airport trip to Los Angeles go smoothly and stress-free. Don't forget to consider "rosietaxicab" for your transportation needs to and from the airport.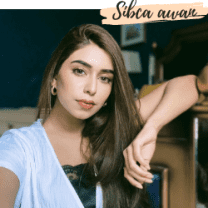 About The Author SIBCA AWAN
"You don't start out writing good stuff. You start out writing crap and thinking it's good stuff, and then gradually you get better at it.
That's why I say one of the most valuable traits is persistence." SIBCA AWAN