The Early Bird Gets the Worm: Making Sure You're Not Late for Your Airport Flight
Are you sick and worry of squeezing into the airport and barely making it to your flight on time? Do you wonder how early you should arrive at the airport to guarantee a hassle-free trip?
Travelling can be challenging, and airports can be particularly overwhelming. With so many variables to consider, it's understandable that many of us find it challenging to strike the ideal balance while planning our airport arrival. 
But what if we told you there was a simple method to simplify airport travel?
In this post, we'll go through everything you need to know to be not just on time but early, including how to check in and account for travel time and unforeseen delays
Are you prepared to manage your airport experience now? Are you ready to get the worm by getting up early? Continue reading to learn how!
Here are seven suggestions to help you get to the airport on time:
Making a plan in advance is the first and most crucial step to arriving at the airport on time.
This entails reviewing the flight schedule, being aware of the check-in and security checkpoint times, and calculating the travel time to the airport from your location.
To avoid being caught off guard, it is also wise to research the current traffic and weather conditions.
2. PREPARE YOUR BAGS THE NIGHT BEFORE
It's better to pack the night before you travel because it can take a lot of time. This will prevent you from rushing to pack at the last minute, which can make you miss your flight. Verify the baggage limits for your flight, and make sure you have all the required travel documents.
3. USE A TRUSTWORTHY TRANSPORTATION SERVICE
How you get there ? There is one of the most crucial factors to consider while arriving at the airport on time. Using a reliable taxi transportation service may avoid a lot of stress and hassle. 
The cab driver will be familiar with handling the congested airport traffic and know the fastest routes to take to get there. By doing this, you can be confident that you'll reach the airport in plenty of time and can stop worrying about parking and traffic.
4. TRAVEL OUTSIDE OF BUSY HOURS
When travelling to the airport, try to steer clear of congested periods. To do this, avoid rush hour traffic and busy flying times. This will help you get to the airport on time while saving you time and stress.
Online check-in is becoming a common feature of many airlines, which can help you save a lot of time when you get to the airport. 
You can bypass the airport check-in wait and go directly to security by checking in online. This might help you save a lot of time and ensure that you arrive at the airport in plenty of time.
It's better and highly advised to check-in online to avoid check ins deadlines, if possible.  Roads can be unpredictable, and the online preparation remains very essential. 
6. BE READY FOR UNEXPECTED DELAYS
Even if you've prepared ahead and complied with all the above advice, there's still a possibility that you may have unforeseen delays. This can be because of the weather, traffic, or security concerns. 
It's critical to have a backup plan in place and to be ready for these kinds of disruptions. This can entail having a backup method of transportation or knowing how to get in touch with the airline if a flight is changed. 
7. BOOK ONLINE NOT AT THE LAST MINUTE
Booking your ride online is essential to avoid any or all unexpected delays. Prepare your reservation such as ( pick up date/ time; pick up location and drop off; and prepay your ride ) One major issue of people missing their flights is a lack of reservation or booking at the last minute hopping a driver would be there in fashion time. This approach created a series of payment disputes and litigations that causes both parties a serious financial prejudice. @Rosietaxicab we reimagined the way this can be done and avoiding any misunderstandings, book and prepay ahead of time. 
IN CONCLUSION :
Making it to the airport on time can be stressful and demanding, but it doesn't have to be with a bit of forethought and preparation.  By paying attention to the aforementioned advice, you can lessen the strain and bother of travelling to the airport and guarantee that you get there in enough time for your trip.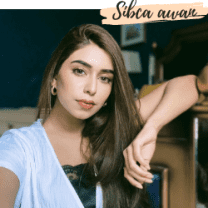 About The Author SIBCA AWAN
"You don't start out writing good stuff. You start out writing crap and thinking it's good stuff, and then gradually you get better at it.
That's why I say one of the most valuable traits is persistence." SIBCA AWAN