Top 7 Places That Both Visitors And Locals Should Visit In Los Angeles
Undoubtedly one of the most popular tourist attractions worldwide is Los Angeles. There is no lack of things to do, the weather is ideal, and the beaches are stunning. 
We've included amusement parks, the beach, the stars (both the real and fictional kind!), and more stunning natural scenery than any city should be able to boast in our top ten finest Los Angeles attractions.
Southern California winters are typically quite ideal. This is the best time of year for a pleasant, leisurely trek because the air is crisp and the skies are clear.
So indulge your wanderlust and take a break from your hectic winter quarter schedule to take in some of Los Angeles' top views.
This is a Los Angeles attraction that shouldn't be missed. With its magnificent sandy beaches and azure waters, it lives up to its reputation. Skateboarders, rollerbladers, joggers, and even street performers line up along the promenade at the beach, which is typically extremely busy. The majority of folks are working out in the nice sun here. You can also visit one of the many food stands that line the beach and indulge in some corn or shaved ice. Rosietaxicab is the best transport mean to go to Venice Beach.
All ages enjoy visiting Universal Studios because it's thrilling to be in Hollywood and take the studio tour to view the locations of some of your favorite shows. Additionally, there are attractions and entertainment for people of all ages, from entertaining animal actors to the exhilarating Revenge of the Mummy rollercoaster. Also, we haven't even touched on the great Harry Potter theme park yet. However, I think it is better than Disneyland.
This enormous museum is situated atop a hill in Santa Monica's mountains. Beautiful statues in the gardens themselves line the entrance to the compound. They have a fantastic collection of later nineteenths- and twentieth-century European drawings, paintings, sculptures, decorations, and photographs. If you ever have the chance to visit, you should undoubtedly go to this attraction since it is among the best in Los Angeles.
GRIFFITH PARK & GRIFFITH OBSERVATORY
The 4,210-acre Griffith Park is situated in the eastern portion of the Santa Monica Mountains. It is also the biggest city park in Los Angeles. The Griffith Observatory and the Los Angeles Zoo are located there. A Greek theatre and a planetarium are also present. Here, you can find golf courses, tennis courts, and riding stables. Walking pathways through the mountains and picturesque drives both provide views of the city.
Santa Monica, home to the renowned Santa Monica Pier, is located just up the coast from Venice Beach. Kids will enjoy the many additional rides and entertainment options available, including the famous Ferris wheel and roller coaster. The Santa Monica beach is equally wonderful, and there is a little children's playground just close to the pier. You can visit the smaller aquarium located beneath the pier or the larger Aquarium of the Pacific.
The Pacific Aquarium occupies a 5-acre property in Long Beach's Rainbow Harbor. Over 500 different marine creatures call the aquarium home, making it one of the most informative destinations in Los Angeles. For visitors of all ages, but especially for young children who will be interacting with touch pools and sensory exhibits, this is a fantastic location. Here, you can observe otters, carnivorous reef sharks, playful penguins, and fragile sea horses. Real marine biologists are available to respond to inquiries.
It is worthwhile to visit the Queen Mary Hotel and Attraction as well as the surrounding Shoreline Village. It takes less than half an hour to drive with a premium taxi service Rosietaxicab from downtown Los Angeles to the Aquarium.
The wealthy neighborhood of Beverly Hills has been immortalized in several films and television programs (Pretty Woman, Beverly Hills 90210, and Beverly Hills Cop are just a few examples). Beverly Hills is home to Rodeo Drive, which was previously mentioned, but there is also more to see (renowned people's homes, significant streets, museums, parks, colonial-style structures). In addition, it is a beautiful and green neighborhood. You can call best Cab service in Beverly Hills to avoid transport issues. What Else Exists? Here is something you may not have considered.
After reading this list of things to do in Los Angeles, you might feel disappointed. Can I arrive in time? Will I not overspend a little bit?There are two options that could make your visit planning easier and cost you less money. The first option is to get a Los Angeles; the second is to benefit from super-fast taxi service like Rosietaxicab.
Don't forget to look at our advice on how to navigate Los Angeles if you want to go independently.
CONCLUSION : There you have it, then. Here are some of the most well-liked and noteworthy locations in Los Angeles that first-time tourists should check out while there. Consider including a few of these popular sights on your itinerary. We are confident that you and your family will have a great experience, whether you are travelling with children, teenagers, or just adults.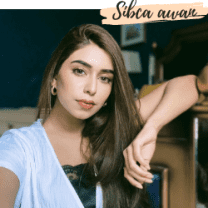 About The Author SIBCA AWAN
"You don't start out writing good stuff. You start out writing crap and thinking it's good stuff, and then gradually you get better at it.
That's why I say one of the most valuable traits is persistence." SIBCA AWAN